Hair Bear: A Tale of Curly Hair Love
Author: Krista Coyne
Illustrator: Thu Vu
​Publisher: Wild Clover, coming soon 2023

The Girls with Curls are back with a new little curly girl!
This curly-headed girls loves her curls and wouldn't go a day without them. The problem is trying to get her sisters to feel the same way about their own hair.
Find out why this hair bear can't get enough of her curls!
Family Dynamics: Embrace Your Sound
Author: Courtney Vowell Woodward
Illustrator: Thu Vu
​Publisher: Four Hearts Books, 2022

Violin always hears beautiful music throughout the music store where she lives, but she can never make the same sounds.

Join Violin on this music store adventure! Meet new instrument families along the way and learn how their unique sounds and qualities create the symphony orchestra.

Violin will soon realize that embracing her differences could change her world...one note at a time.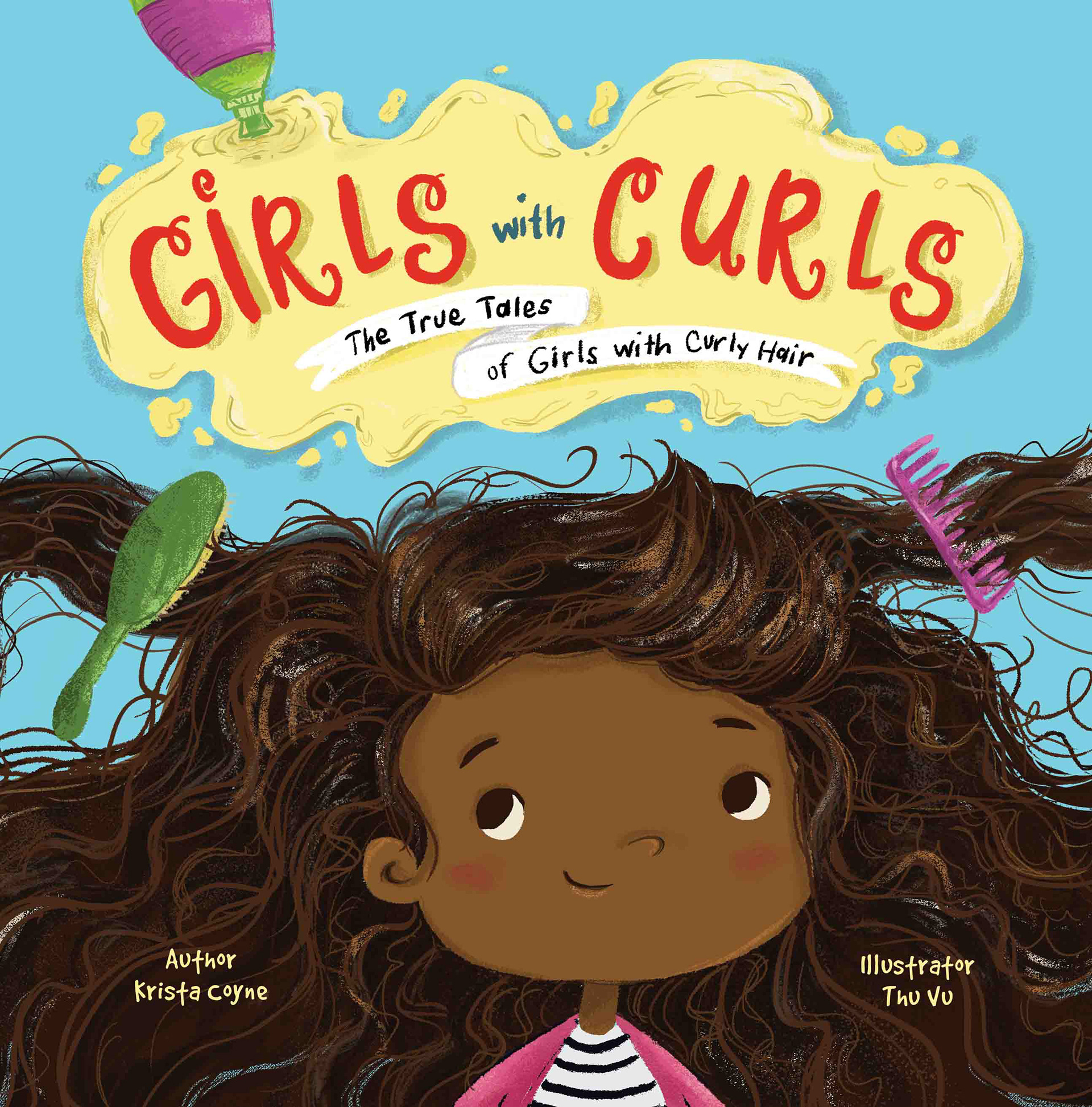 Girls with Curls: The True Tales of Girls with Curly Hair
Author: Krista Coyne
Illustrator: Thu Vu
Publisher: Wild Clover, 2021

Do you run the other way when someone tries to brush your hair?
The girls in this house do!

Come and join the fun in this world of curls.

Although living with curls isn't always easy, these girls learn to embrace what they have, and prove that there is never a dull moment: from Dad's 'stylish' unicorn ponytails to Crazy Hair Day at school.